MS CECILY CHEN – PRINCIPAL (ERHU)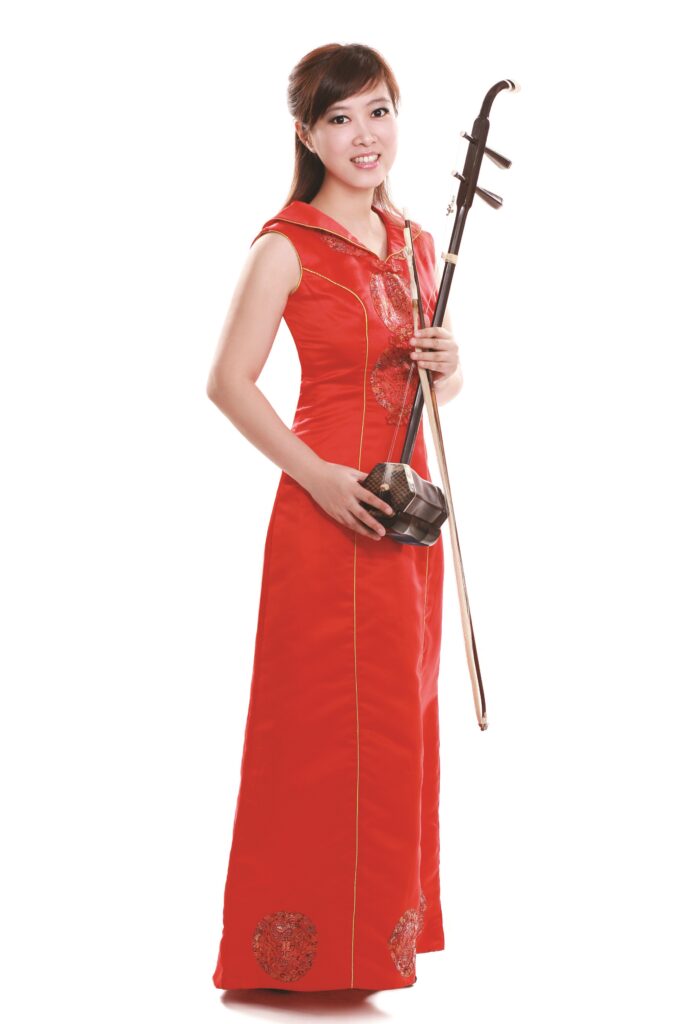 Ms. Chen has been a music lover since childhood. In 2010, she graduated with a Masters degree in Music education, major in Erhu at Central China Normal University.
She started her Erhu training at the age of seven. In 1998, she furthered her musical studies at the Hong Kong Academy for Performing Arts. She had studied with Professor Wang Guo-tong, Head of Chinese Music Department at the Academy. In 1999, Ms. Chen won the Second Prize at the "Liu Tian-hua Cup" National Youth Erhu Competition. Her performance was featured in a CD released by the Academy in 2000, celebrating the Fifteenth Anniversary of the Academy and the new millennium. She was invited as Erhu and Gaohu solo in a CD ROM produced by the Education Department for local primary schools.
She also participated in the performing tours to Austria in July 2001; Holland, Britain and Belgium in July 2002; Britain, France, Germany, Holland, Belgium and Malaysia in June 2003. Ms. Chen had frequently served as soloist in concerts presented by the Academy, including concerts performed at the former Governor House.
From 2003 to 2004 she had worked with the Singapore Chinese Orchestra and from 2004 to 2006, with Macau Chinese Orchestra and Macau Conservatory.
MR CALVIN CHONG – VICE PRINCIPAL (DRUM/GUITAR/UKULELE)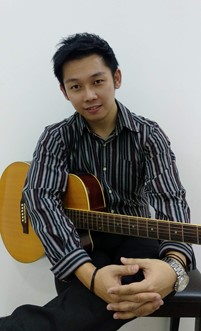 Calvin Chong, a music instructor who was born and raised in Brunei, is a certified Trinity Guildhall Rock School (UK) in Music Performance and has been playing the Guitar and Drums since the age of6. At the age of 12, he had his first experience performing on stage with a band and was awarded first place. He continues to compete and has won first place for five consecutive years. During his years of studies at the music academy, he won two national rock star awards presented by Rock School(UK).
He graduated from the University of West London under the tutelage of Dr. Tom Atherton with a Double Major in Music Performance and Sound design, specializing in Guitar &Drums, recording, film scoring, composing music for games, television shows, commercial videos, and stage concerts, among other areas. Calvin began his career as a music instructor in 2009 and has worked in many music academies and schools during his teaching career.
He was also heavily involved in Brunei's Music Scene and Indonesia's Music Industry, and he has composed and produced several Single Albums that were broadcasted throughout Brunei, Malaysia, and Indonesia. In 2014 and 2016, he was recognized by the Pelangi Award (Brunei) as a nominee for "Top 5 Best Artist." He has collaborated with renowned artists from Brunei, Malaysia, Singapore, and Indonesia, including Cherrybelle, Sylvia Ratonel, Kunjung Whitaker, Rahimah Rahim, Najwa Latiff, Wali Band, Kangen Band, T2, and many others. He has participated in numerous workshops and master classes with international musicians such as Malaysia's Drums Prodigy, World Drumming Competition Drums champion 2008, Arthur Kam, Guitar workshops with Viv Lock, a professional guitarist from England, and Dr. Tom Atherton, one of Europe's finest composers and percussionists.
Calvin has appeared on numerous international television channels, including Suria Mediacorp(Singapore), RTB 1,2,3 (Brunei), Channel News Asia (China), Dahsyat (Indonesia), Inbox TV(Indonesia), and Planet Remaja (Indonesia), among others as a pop artist. Aside from music, he has a strong passion for hip-hop dance and teaches it from 2007 to 2009 at D'music Motion Studio(Brunei). Participated in the Talentine Dance Competition in 2007 and the Let Your Body Drive Dance Competition in 2015 with his dance crew, and won first place in both competitions. Calvin was signed by "Positif Art Entertainment" in Indonesia in 2017 as a recording/performing artist.
MR WANG BOLUN, PhD, (PIANO)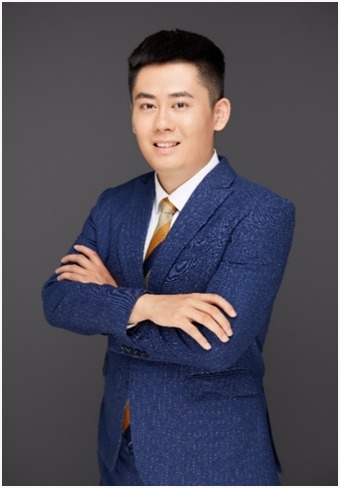 Chinese Canadian pianist Bolun Wang holds a degree of Doctor of Music (D.Mus.) in piano performance at the Université de Montréal. Member of the Montreal Chamber Music Society. Student and teaching assistant of maestro Dang Thai Son. He obtained a bachelor's degree and master's degree in piano performance in 2012 and 2014. He has won many scholarships at the university, such as the FESP scholarship of the Université de Montréal, student scholarship of excellence, Denise Angers scholarship, J. Haigh-Johnston, and H. Phong Nguyen scholarship. From 2016 to 2017, he joined an exchange program at Conservatoire National Supérieur Musique et Danse de Lyon. He studied under the instruction of Roger Muraro, and Alain Planès, professors at Conservatoire National Supérieur de Musique et de Danse de Paris.
He studied piano at the age of five. He was admitted to the Primary School of Wuhan Conservatory of Music at the age of nine. At the age of 15, he held his solo concert for the first time in the concert hall of Wuhan Conservatory of Music and has held solo concerts several times since then. He won many prizes in national piano competitions during school: the first prize in the Toyama competition and the first prize in the Baldwin competition. In 2006 and 2008, he won the Yamaha Asian Music Scholarship twice. In 2008, he participated in the "Yamaha Night" concert of young performers.
In 2007, he participated in the 4th China International Piano Competition and was recognized by Mr. Dang Thai Son, an internationally renowned piano maestro and winner of the 1980 Chopin International Piano Competition and was supported by him to participate in the 29th Kirishima International Japan the following year. During the festival, with outstanding performances, he performed at the concert of young musicians. In 2012, he represented Mr. Patrice Laré, the Montreal Chamber Music Society founder, playing the Dvorak Piano Quintet in Hudson. In July 2016, he participated in Tigne International Music Festival and was recognized and praised by pianist Pascal Rogé. His performances have been all over China, Canada, Japan, France, and Belgium. In recent years, he has served as the interpreter of master classes of Mr. Dang Thai Son at China Conservatory of Music, Changsha Concert Hall, Shenzhen Concert Hall, and other masterclasses.
Years of artistic experience have accumulated his rich teaching experience. Many students under his tutoring have excellent grades and have successively passed well-known music and art colleges at home or abroad.
MS SHTEFAN YULIIA (PIANO)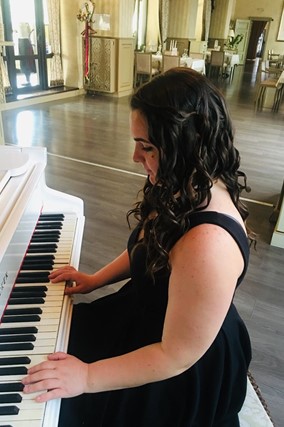 Shtefan Yullia (Júlia, b. 1990, Ukraine) holds a Master in Music Art (Piano) degree in Lviv National Music Academy, Ukraine, 2018.
Júlia started playing the piano at the tender age of three. She has come a long way to attain international recognition and complete all levels of the European Music Education System (according to the Bologna Process) to obtain the degree of Master in Music Art (Piano) at Lviv National Music Academy, Ukraine, 2018. Júlia also took part in numerous European piano contests and won awards and laureate. Amongst them are the Classical Piano Music Festival, Tromsø, Norway (2014), VI-VIII International Piano Competition, Poland, 2011-2013 (winner in 2013), Rachmaninoff Festival-Contest, Lviv, Ukraine, 2013 and International Chopin Piano Festival, Lviv, Ukraine, 2006
Despite her young age, Júlia is constantly improving and refining her performing and teaching skills for more than 20 years. Permanently participating in master classes, she has consulted with word-famous piano experts and musicians such as Mikhail Voskresensky, Sergei Edelmann, Boris Bloch, Vera Nosina, Yuri Bashmet, Oleg Kryshtalskiy, Maria Krushelnycka and many others.
Along with her studies, she has been also invited to work in the Opera and Symphonic Branch of the Academy as an accompanist and concertmaster (2013-2015). Later, she took a slightly different career path and taught music in China (2016-2017).
MS KATERYNA RODINA (PIANO)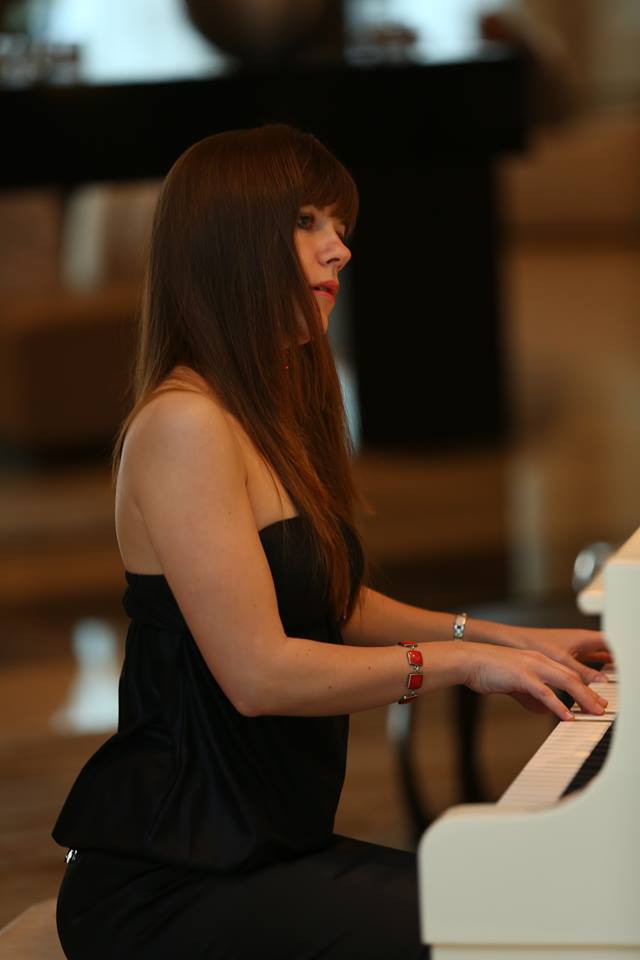 Kateryna Rodina (b. 1985, Ukrain) started her piano studies at the age of 7. In 2004 she brilliantly graduated from a music college and continued her education as a classical pianist at S.S. Prokofiev State Music Academy of Donetsk. While studying at the Music Academy (2004 – 2009) Rodina systematically worked on professional and personal development training in several areas – Participating in concerts; accompaniment for singers, accompaniment for other instruments, and conducting piano lessons to children.
Rodina started her musical career abroad in 2009 playing in a duo with a violinist at Cham Palace hotel in Damascus, Syria. In 2010 she moved to Turkey where stayed for 2 years, performing in the lobby of 3 hotels of the company «Gloria Hotels Resort». In 2013 she had been invited for a new contract by the hotel Oryx Rotana in Doha, Qatar, where she worked from January 2013 till July 2013, developing new skills (not only classical but a jazz pianist as well).
In 2014-2015 Rodina worked on a cruise ship as a classical pianist in a duo with a violinist. She performed Classical concerts and played solo lounge music regularly. From September 2016 to July 2017, Rodina worked as a piano teacher and Music Theory teacher at the International Centre of Music in Doha, Qatar.
Rodina shares with students her professionalism, experience and ability to achieve goals with great pleasure, she uses a positive and individual approach to every personality. Rodina believes in new generation musicians and teaches them how to develop skills, not to be afraid of stage and performing, to respect basic classical principles of music and to enjoy music as a great treasure and inspiration of a personality and the whole of humanity.
Rodina likes discovering different countries and learning languages. She highly respects the culture of every country she works in. The most important thing for being a musician, in Kateryna's opinion, is to play with an open heart and to believe in yourself.
MS FENG JUN (PIANO)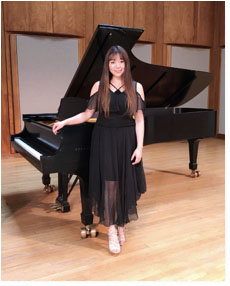 Chinese-born Feng Jun holds a B.A and M.A in music with a focus in performance, conducting, composition, theory, piano in China and USA. She is a accomplished musician, composer, performer for pianist, ukulele player & singer.
She received her first piano lessons at the age of 4 with professor Wang Pei Hua (National Piano performer and educator).
At the age of 7, she began to study the accordion and vocal and received both high quality cultural and musical education. As a young teenager, she played with various bands and young performers in China.
In 2005 she studied under the supervision of professor Huang Xun Fang (Wuhan Conservatory of Music) and began to study composition theory systematically and was later admitted to the composition department of Music College of Sichuan Normal University and studied with professor Chen Qi Yun. She has been honored often through awards and praises for her piano performances and competitions.
She has a systematic and profound understanding of the learning and teaching methodology. Although she is young, she has already had decades of teaching experience. Her lessons are lively and exciting. She makes a concentrated effort to try to cultivate students' interest in learning piano, as well as strengthen their learning habits and improve their piano skill. She also has a strong background in music theory, let her students have a more comprehensive understanding of music. Develop skills in their interests and seek interests in their abilities. She was familiar with teaching concepts and study habits in domestic and international. She made relevant study plans according to the students' conditions. She believes that high-level core instrumental training with a balance of theory and performance.
In 2013, she received offers with a high scholarship from Longy School of Music of Bard College and left for USA to pursue her music career. She studied with Professor Peter Cassino, Jeremy Van Buskirk (Longy School of Music of Bard College), Ben Schwendener (New England Conservatory), Greg Hopkins(Berklee College of Music). She was graduated from Longy with two masters degree in Classical Composition and Modern American Music.
MR JIANG LONG-SHENG (PIANO)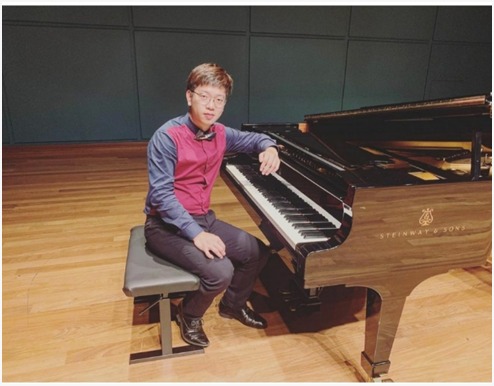 Jiang Longsheng is a professional piano instructor who has graduated from the renowned Royal College of Music [RCM] and was awarded a Bachelor Degree in Music, with honors. Born in 1995 at Fujian, China, Jiang's encounter with piano started at the tender age of 7, under the tutelage of Liao Zhixiong and successfully applying to the Fujian Art Vocational College in 2011.He was later on accepted into Singapore's Nanyang Academy of Fine Arts [NAFA], where he tutored under the former head of keyboard studies, Ms Rena Phua. In view of his exceptional talent in piano, Jiang was soon offered a tuition grant from Singapore to pursue his Diploma in Music Performance at NAFA and graduated top of his batch in 2017. Jiang went on to finish his degree in music at the Royal College of Music in 2019, under the tutelage of Professor NielImmelman. Having completed his professional studies, Jiang constantly upgraded his knowledge in piano at master class workshops around the world including but not limited to the following institutions; Shanghai Conservatory of Music, Moscow Conservatory, Royal College of Music, Julliard School and Eastman School of Music.
Jiang Longsheng as held numerous recitals and performances in Fujian, China and also at his alma mater, Fujian Art Vocational College. He has since collaborated with western and Chinese orchestras, chamber ensembles, performing regularly at international festivals of music spanning Beijing, Fujian, Shanghai to Singapore, Korea, United Kingdom and Spain.
Students under his tutelage has benefitted immensely and achieved good grades at the ABRSM examinations, often with flying colors. Jiang also encourages his students to actively participate in piano competitions and performances, to hone their skills in piano and build up confidence during performance.
MS CHENG WEN HSIN (PIANO / VIOLIN)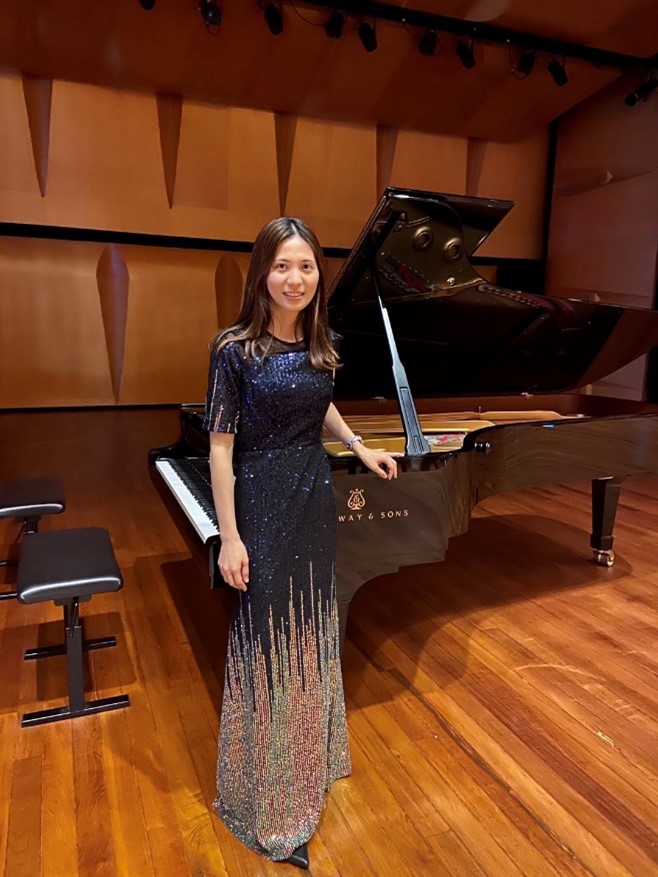 Cheng Wen Hsin graduated from the National Hsinchu University of Education with First Class Honours in violin and viola (2013). Cheng began her musical journey by learning piano at the age of 6 and continued to pursue her passion for music by specializing in music in high school and University.
During her time in school, Cheng performed actively for various ensembles and orchestras, sculpting her skills as a versatile performer.
Cheng was a part of Good Lion of New World Charity Concerto Orchestra (2015), National Hsinchu University Department of Music Orchestra (2009 – 2013), All Concerto (2012), Tchaikovsky with Juo Jun (m 2011), Violin-Viola Duet V.S Orchestra (2011), Music of Taiwan's composer and Romantic classical music (2010), National Hsinchu University Department of Music String Ensemble (2009 – 2013), All Mozart (2012), String this, String that (2011), Lo-Yu Senior High School Orchestra (2006 – 2009), Kaohsiung Youth Symphony Orchestra (2007 – 2008) and YUSO Morimura Friendship Concert in Taiwan and Japan (2008)
Upon graduation, Cheng started her teaching career and taught in various music schools. The wide exposure from different ages students enabled her to apply different creative teaching techniques and in one of her many achievements, her students won 1st prize in a competition. Cheng believes in actively organising student concerts to boost her student's confidence in performing and music is not just a skill but a tool to bring out the best of each individual.
MS KAMILA IZATULLOYEVA (VIOLIN)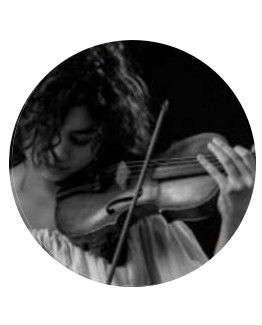 Kamila Izatulloyeva holds a Bachelor of Music, major in Violin Performance from Yong Siew Toh Conservatory, National University of Singapore.
Kamila was born in Uzbekistan. At the age of 5, she started music studies with Prof. Larisa Kruchinina and Prof. Sardor Jumaev. As a passionate violinist, she pushed herself and participated various competitions throughout her teen age which have been awarded significant prizes from International Competitions in Kazakhstan, Uzbekistan and Russia. She was a concertmaster of Youth Symphony Orchestra of Uzbekistan from 2017 until 2020. In 2022, Kamila joined LEAD! Project (collaboration between musicians from Geneva University and Sibelius Academy) in Finland with a concert program in Helsinki, Lahti and Tampere, she plays a Vincenzo Postiglione (1880).
Kamila has been actively performed for various orchestra such as Youth Symphony Orchestra of Uzbekistan as a concertmaster and National Symphony Orchestra of Uzbekistan as a sectional violinist. Despite of her young age, she has several years of teaching experience supported by her strong music background. Undoubtedly, Kamila is capable of teaching students of all ages ranging from as young as 3 years old. Kamila has also been constantly upgrading and exposing herself to different kinds of event. For instance, she had participated in outreach programs and workshops for young children with disabilities from Beautiful Mind Charity in Singapore ("Music for Everyone").
MS GABRIELLE JIANG QINGYI (PIANO / VOCAL)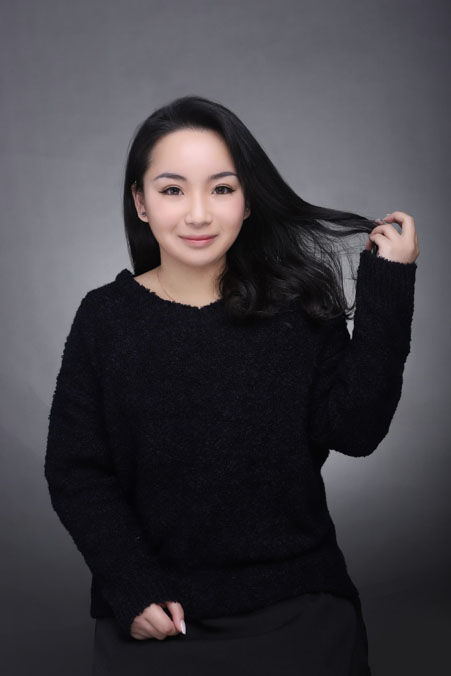 Gabrielle Jiang Qingyi graduated from the Royal College of Music, London UK with a Bachelor of Music (Hons) under the tutelage of Dr Jessica Chen Hsian-An and Profs Janis Kelly.
At a young age, Jiang has always been passionate about piano and vocal singing. She started learning piano at 4 years old and her passion grew which led her to pursue her studies in Music at the Nanyang Academy of Fine Arts (NAFA) and the Royal College of Music.
During her course of study, Jiang worked with a local chorus organization as a pianist. Jiang worked on many occasions with international artists such as Professor Nicholas Sears, Patricia Bardon, Vladimir Chernov and Olga Toporkova.
Jiang has won competitions and performed in multiple shows. She won second prize in the NAFA Bacall competition. Jiang recently performed as Alexis in Offenbach's L'île de Tulipatan (2018), Poiretapée in Offenbach's Mesdames de la Halle (2017), Amalthée in Offenbach's Daphnis et Chloe (2016). Not only Jiang has performed as a soloist, but she also performed as a member of the NAFA chamber choir in China, Indonesia, Singapore and Taiwan. She performed as a member of Bizet's Carmen (2016), Mahler's Symphony No.3 (2016) with the Singapore Symphony Orchestra and Singapore Symphony Chorus at the Esplanade Concert Hall, Bach's Magnificat (2015) at Victoria Concert Hall, conducted by Ashley Solomon, Mozart's Requiem at Lee Foundation Theater (2014), J.S. Bach's Gloria (2015), Haydn's The Creation (2015), Rossini's Stabat Mater (2016) and Beethoven Symphony 9 (2017) at Victoria Concert Hall, conducted by Lim Yau.
Jiang is highly motivated about developing into a passionate, expressive musician and teacher; and wishes to motivate others in appreciating and creating music.
MS JIANG JIAWEN (ERHU)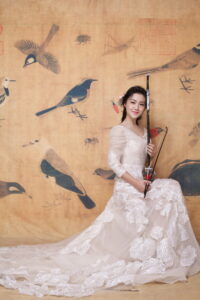 Jiang Jiawen graduated from The Central Conservatory of Music, China's top leading music conservatory, with Bachelor's Degree in Literature and specialised in Music Performance (Erhu) in 2014. She was a full-time music instructor for a year before she pursue her degree and had 4 years of experience as a freelance teacher while she still was a student.
Jiang started learning Erhu when she was a child and studied at The Conservatory of Music when she was 10. She was under the tutelage of the Erhu virtuosi, Professor Ma Xiang-Hua and Yu Hong Mei when she was in her junior and middle school. Jiang eventually decided to further her studies at university and mastered various Erhu techniques under Professor Yan Jiemin and picked up Guqin from Zhao Xiao-Xia.
At the tender age of 8, Jiang competed in the National Junior Instrumental solo (1999) and won first prize. Jiang is an active musician who constantly looking to challenge herself even when she was a child and won multiple awards globally. Some of her achievements are the Excellent award for Taiwan Zhu Qian Cup and Dunhuang Cup in Erhu competition, 3rd price for the Zhonglu Cup International Erhu competition, Grand Prize of the CCTV Folk Instrumental National competition, 1st prize for the Stars Cup Erhu competition, Grand Prize in Jilin Province Erhu Grand Prix and City Junior Erhu Tournament.
With Jiang's outstanding performance, she was assigned to Macau Orchestra by her university to participate in a variety of performances such as – conducting a New Year concert and in Portugal Music Festival. Jiang participated in China National Youth Music Festival and joined Europe performing tour as a concertmaster to Bulgaria, Macedonia, Austria and Slovakia in 2013. Subsequently, she was also invited to be a part of the Central Nationalities Orchestra, Yan-Huang Chinese Orchestra to perform in various cities around the world and received great commendations.
Jiang has garnered rich orchestra experience and owns a variety of music-related programme recordings of herself as well as foreign folk music documentaries and her video works.
Apart from Jiang's awards, some of her students have gained excellent results under her guidance and gained admission to The Central Conservatory of Music, China Conservatory of Music and some became junior and middle school teachers in their related fields of study. Jiang was widely praised for her excellence in both performances, imparting Erhu skills and cultivating her students' interest in Erhu and music.
Currently, Jiang is a full-time music instructor at Liberal Music & Arts School with students as young as 6 years old.
MS ZOU YU (GUZHENG)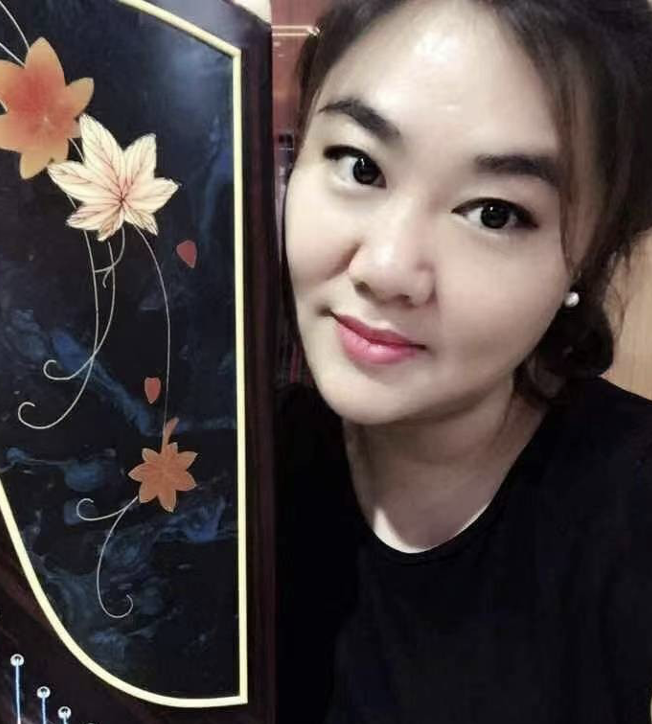 Ms. Zou Yu has been learning Guzheng since childhood. She studied with Professor Zhang Jingxia from the Shenyang Conservatory of Music. She graduated from the Xinghai Conservatory of Music with a major in Guzheng. Additionally, she holds a Bachelor's degree in Preschool Education from Shanghai Normal University.
She successively studied under Zhang Yuanying, Chen Gang, and Yang Xi from the China Conservatory of Music. With over 20 years of experience in Guzheng teaching, her students have greatly benefited and achieved good grades. Ms Zou has been consistently recognized as an excellent Guzheng teacher by the Provincial Nationalities Orchestra Society.
Member of China Children's Music Society
Member of China Popular Music Association
Member of Liaoning Music and Literature Society
Member of Liaoning National Orchestra Society
Certified Senior Guzheng Teacher by China Conservatory of Music
Member of China Children's Culture Promotion Association
MR Loy Chien Thye (GUITAR)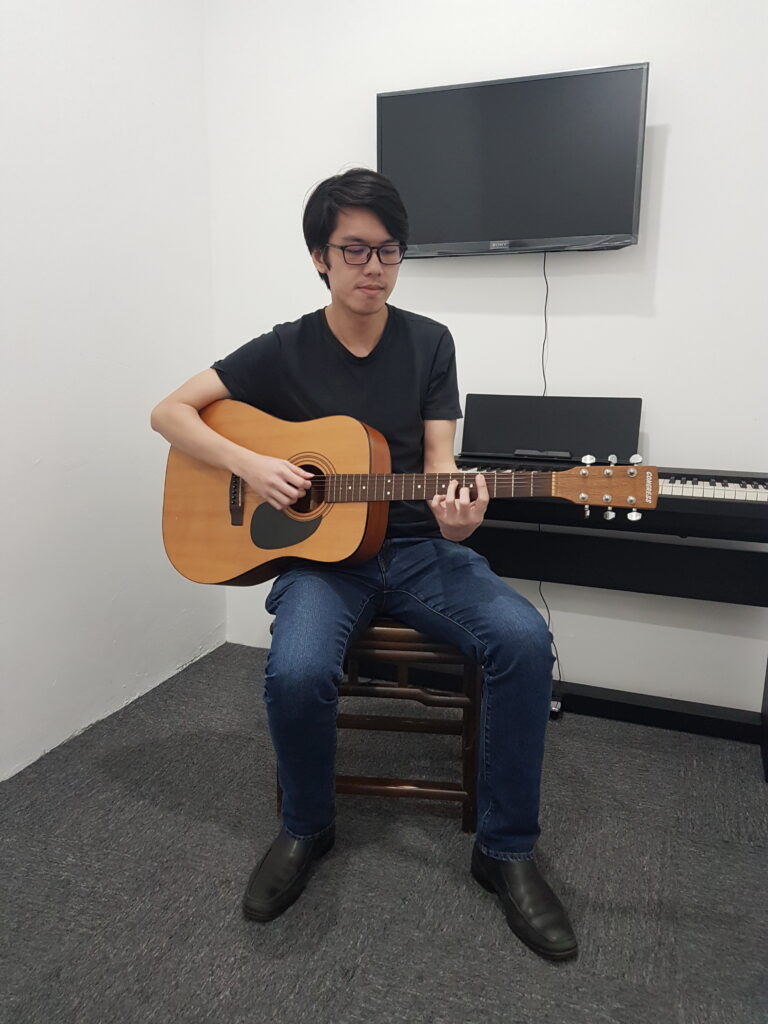 Loy Chien Thye (b. Singapore) graduated from Nanyang Academy of Fine Arts (NAFA) with a Diploma in Music Performance, specialising in Composition Studies (2010).
Loy picked up guitar at the age of 15 and have been an active musician since. Previously he participated in an outdoor performance at the Esplanade, Sessionist for Fusion band (collaboration with strings orchestra at Victoria Memorial Hall)
Since 2008, Loy has been teaching guitar lessons privately before joining Liberal Music & Arts School in mid 2014 as a freelance guitar cum ukulele instructor. Apart from teaching, Loy enjoys recording and producing sound tracks in studio during his free time. He is a passionate and dedicated instructor who loves to share his knowledge with active learners.
Some of Loy's specialties in teaching are finger-plucking and strum-and-sing on both ukulele and acoustic guitar. His lessons cover pop songs, gospel music, Chinese songs, fingerstyle arrangements, Japanese songs, etc.
Loy believes in customising classes to cater to his students needs while the students while focusing on their interest alongside with theory and aural practice to engage active and fun learning during the process.